Description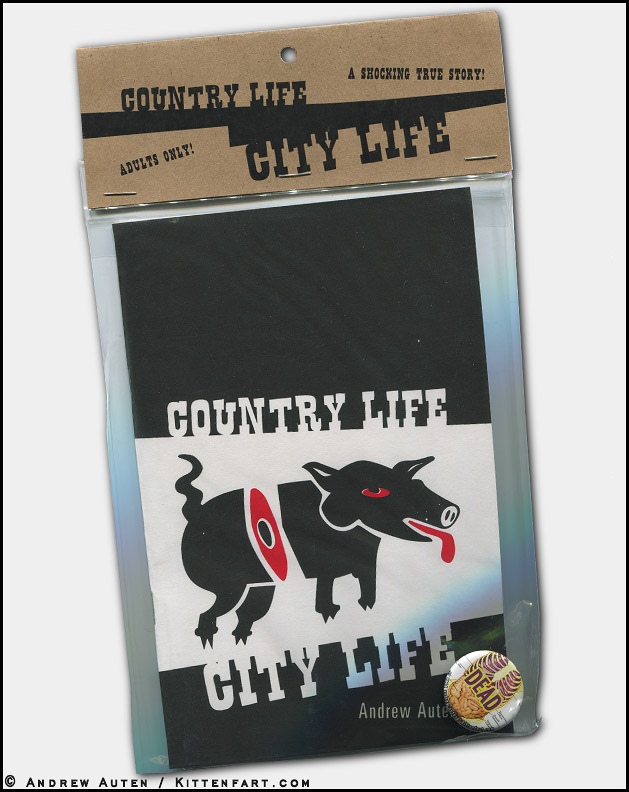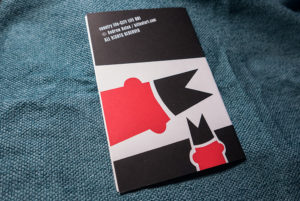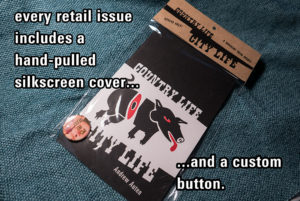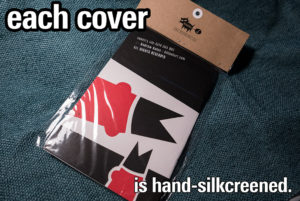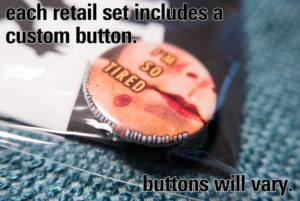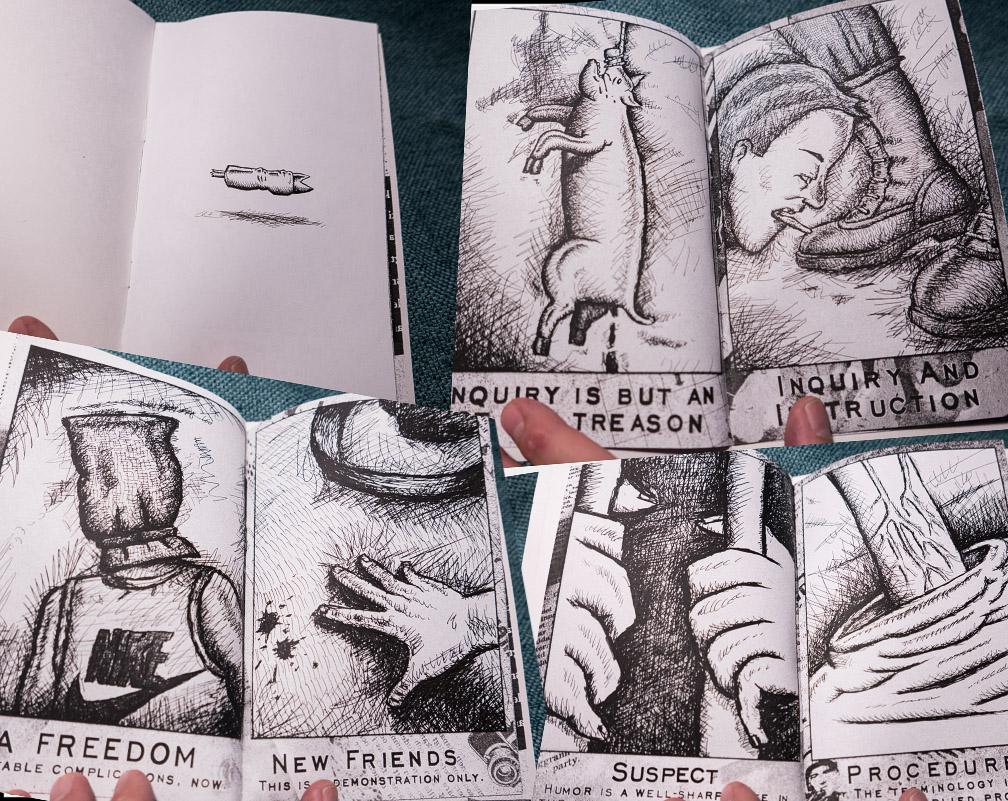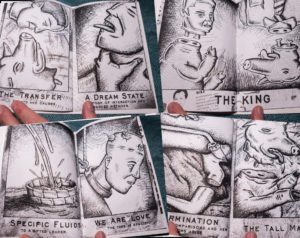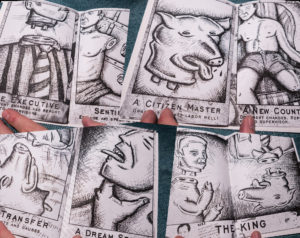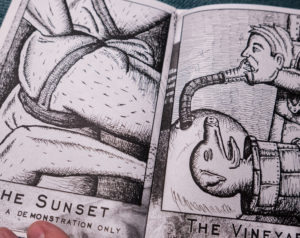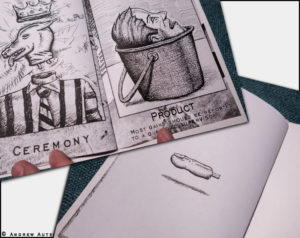 Are the broken bodies healed or broken further?  Pig tissue is involved.  Confessions are signed, pledges of loyalty are sworn to new soldiers.  He merges with the object of the experiment.
This comic features a hand-made silkscreened cover and original retail packaging.   Included is a Deprivation button (designs may vary). 24 pages.  About 5 by 8 inches.
ADULTS ONLY
the price includes packaging, handling and shipping in the U.S.A.  we are on the road full-time, so it might take anywhere from three to ten days to respond to your sale.